Midland Metrology Ltd
|
Unit G3 Little Heath Ind.Est.
Coventry
|
England
|
CV6 7ND
|
Tel: +44 (0) 2476 638280
Email:
sales@midland-metrology.co.uk
Profile Projectors
A selection of both new and used profile projectors are
always in stock, including bench top and floor standing
models.
Our new profile projectors are available in either
horizontal or vertical style. These machines come with
geometric
function displays and also the option of
connecting to a PC.
This will enable drawing and tolerancing the components
as measurements are being taken.
The results can be exported and imported as CAD files.
SPC is also possible.
Vision Systems
In stock and available for full demonstration.
The range covers various sizes of work stage movements.
From 150 x 100mm up to 600 x 500mm for manual
machines, and 1600 x 1200 for CNC versions.
All vision systems can come with both camera and
Renishaw touch probe as an option for third axis
measurement.
The software facilitates component tolerancing, CAD,
SPC, DXF and IGES.
Full training in the use of the system is included.

Granite Products
We have a large range of granite plates and tables in
stock in various sizes. We also have available granite
engineers squares and triangular squares as well as
parallels, straight edges and vee blocks.
As with all of our items, our granite products come with a
full calibration certificate.
Should you require larger sizes not in stock please don't
hesitate to contact us.
We can supply granite up to 4 metres in length.
Products and Services from Midland
Metrology
Midland Metrology Ltd supply, service and calibrate a
wide range of both new and used or pre-owned
measuring equipment. On offer at our showroom are
hand tools and other various instruments, together with
more sophisticated machines such as profile projectors,
video machines, roundness testing, form and surface
finish testing machines.
We also offer software retrofits to co-ordinate measuring
machines and roundness testing machines updating them
with with the latest software and all the advantages that
this brings.
All equipment can be supplied with traceable calibration
certificates. Full details are available on request.
CMM
We have available used CMMs in stock.
Both CNC and manual can be supplied, either with the
original software or new retrofit software and systems.
We deliver, install and calibrate on site. Training can also
be arranged.
Software
When Axel Software is connected to our profile projectors
it allows the component to be drawn as it is being
measured. It also has the advantage of being saved and
exported as CAD and DXF files.
SPC is another capability of the system. The operator can
easily generate working drawings with dimensions and
tolerances.
Full A4 size print reports customised for each operator are
easily produced.
Hardness Testers
We carry an excellent selection of hardness testing
machines. These include rockwell, vickers, brinell and
portable options. On site calibration of these instruments
is available if required.
Service and Repair
We service and repair a wide range of measuring,
calibration and test equipment. Please contact us for
further details.
Inspection
With over 30 years experience in the inspection and
calibration business, Midland Metrology Ltd are proud to
offer a comprehensive and economic contract
measurement service to both local and national
customers. We have a wide range of measurement
facilities available to us including co-ordinate measuring
machines, video and non-contact inspection systems,
form, roundness and surface finish.
Our team will be pleased to discuss your individual
inspection requirements, whether that be single or multi
part inspection. All reports are presented as a detailed
spreadsheet to assist with ISIR presentations, capability
studies or reverse engineering projects.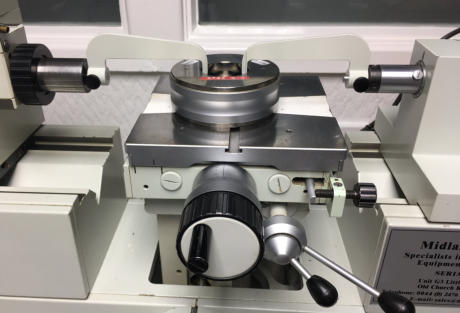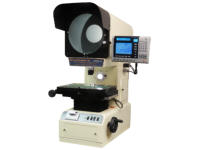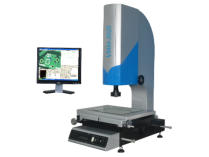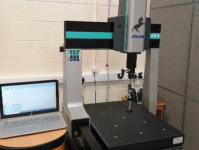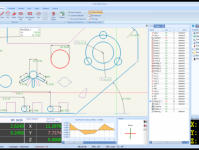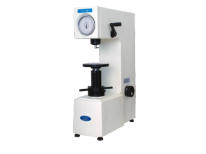 M
Midland Metrology Limited
Midland Metro
logyidla4 (0) 2476 638280
Calibration Service
Our calibration laboratory offers a calibration service for
a wide variety of hand tools and gauges including
micrometers, verniers, slip gauges, screw gauges etc.
Allied to this on-site calibration is offered for large items
such as Profile Projectors, CMM, Surface Tables and
Hardness Testers. All calibrations are traceable to UKAS.